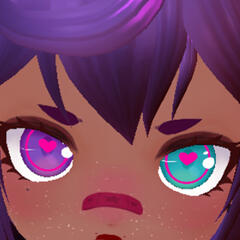 Nani In A Box
Oh??
It seems you have found a box.~
Why not take a look inside, yea?
Art
Physical Works
Other Works & Projects
A peek into what I'm up to. I'm currently learning how to 3D model, so maybe in the future I can sell physical 3D models and nik-naks.
You will see a lot of character photography here as well.
TABLING EVENTS
As cons are starting to come back, it's time to start tabling again!!
Stay tuned to watch me grow~
About
Hello!
My name is Nani and I'm an otter vtuber, streamer, freelance artist, and business owner. I am also disabled and neurodivergent, so if you ever drop by my streams, please be kind, respectful, and open-minded. Thank you.
I'm mostly an 18+ streamer and artist due to adult language, humor, and suggestive-themed art.